The Medication Shuffle: Psychiatry, Prescriptions, and Ponies
Yesterday was my first meeting with my new psychiatrist. It actually went very well because I had the foresight to write down all of my suspected medication side effects, as well as the physical symptoms of my less-than-stellar health. Going through it made it easy for him to rule out my past diagnoses. For instance, hearing him tell me what manic depression is as opposed to what I'm describing I feel made it very clear that I do not have manic depression.
Additionally, I'm off Prozac completely now. This makes me incredibly happy because the Prozac is literally driving me insane. I can't tell dreams from reality and I'm hallucinating black eyed ghosts that suck the color out of the world through the voids of nothingness in their eyes. There's no real way to say these things without sounding crazy but I did say them to my psychiatrist and he was incredibly concerned. Now, I'm on an alarming amount of pills - Up to 5 for anxiety, 1 for sleep, a combination of 2 for depression, and 2 vitamins - which is scary because I never thought I'd be the kind of person who needed a fistful of chemicals each day to function.
The side effects of the pills are worrisome as well. One pill (ironically the one pill I'm completely comfortable with because I took it as a teenager) is described on one website as turning you into "the perfect supermodel - thin and stupid." While I did have very positive effects the first time I took it, I was admittedly quite thin and stupid, though at the time, I thought the two to be unrelated.
A few of the other effects are a craving for sweets (ultimately good - especially considering my love of rice crispie treats), a disdain for soda (I'm currently having a soda party every minute to mourn the future loss of my constant lover, Coca Cola), and an inability to stand cigarette smoke (I've been trying to quit for years). If it also helps with migraines, anxiety, and depression, I feel as if this medication is ultimately a great decision for me.
Unfortunately, the pills are completely unaffordable. I'm having to fill the week by week because the cost for a month's worth is $584. I'm currently on a waiting list to get a year's worth of the prescription for free but until then, $18 a week can add up (which means that Feed Amber money is going to a good cause).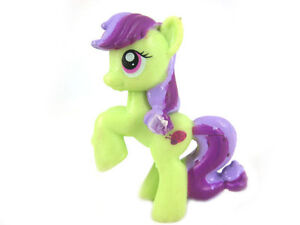 Getting my prescriptions has been such an anxiety provoking process (I've never once been able to just walk in and pick up my prescriptions successfully. There's always a snag.) that I've set up a system of rewards that involves getting myself a pony every time. The goal is to have a shelf in "my office" (a.k.a. the kitchen) just teeming with ponies. 
Currently, there is not date for therapy in my future.
Wednesday, I have a meeting with legal aid, set up via Nashville by my friend Lizzie's father. I'm actually hoping to see if I can get back into my out-patient care for two days a week, until the hallucinations start to dissipate.
Last Thursday, even after my disheartening meeting with the social worker at DHS, I felt ready for discharge. Then the nightmares got worse and I started having hallucinations. Now, I'm not really functioning all that well anymore. While I do have the safety net of my psychiatrist to call if things get scary, I still have to deal with trying to live my regular life - Taking the bus to town, going to work, that sort of thing - all the while occasionally seeing things that I'm quite certain are not real. That's a difficult task and usually results in a panic attack.
Fortunately, Feed Amber is nearing a staggering $1,500. That means if I have to, I can put off working until I am actually a mentally fit member of society again. Because right now, I'm pretty sure I'm not.